Introduction of Wireless Energy Management PTAC Thermostat
A PTAC (packaged terminal air conditioner) thermostat, is a ductless, self-contained air conditioning unit that heats and cools small areas. They are most commonly seen under the windows of many of the hotels and motels across the country. PTACs are used as a way to cut costs and increase energy efficiency in places like hotels, hospitals, senior residential facilities, apartments and residential add-ons, like sunrooms.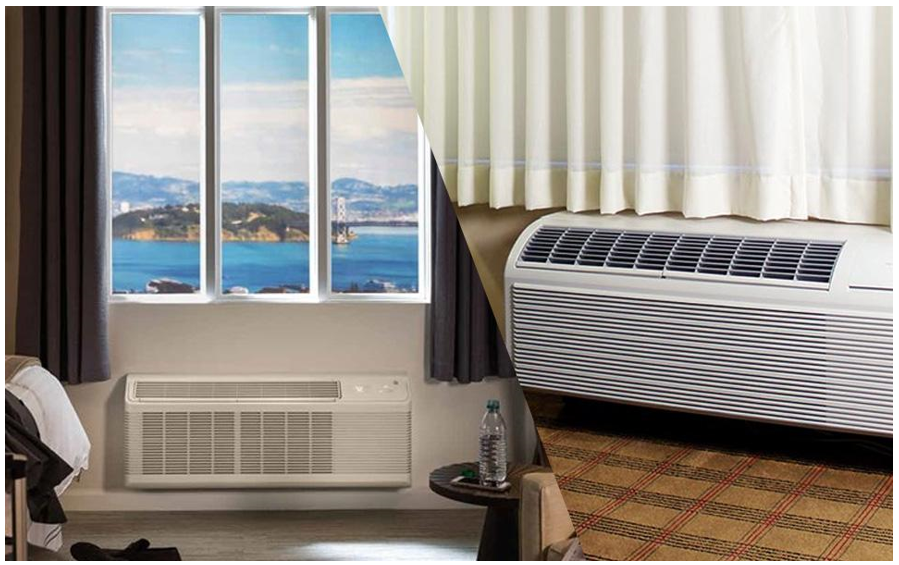 To control the air temperature on a PTAC unit, you have the option of using either controls on the PTAC itself or installing a wall thermostat. A wall PTAC thermostat opens up the possibility of installing a programmable controller with an energy management system and even Wi-Fi compatible options.

Our CH7400 is designed to be used for the PTAC units.
It is smart wireless programmable PTAC thermostat. It consists of a LCD display digital thermostat and a base module. This base module is mounted behind the front grille of a packaged terminal air conditioner (PTAC), however, the display thermostat part can be mounted on wall or just put on desk with convenient battery power supply. Between thermostat and base module, they are radio communication (868mhz).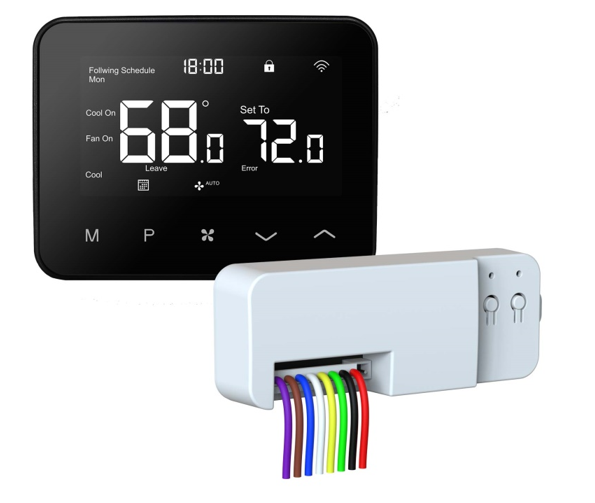 This internet intelligent heating and cooling PTAC thermostat compatible with following system:
1H/1C Conventional Heating&Cooling System
1H/1C Stage Heat Pump System
2H/1C Heat Pump System

If you need more information of this wireless PTAC Thermostat or wireless heat pump thermostat, pls. contact us from [email protected]